so many things we saw, so many people we met, countries we visited, so much happened and I have been rather lazy when it came to writing about it all.
there is a german song with the line 'wir reisen durch die welt und haben nichts zu sagen…' (quoted from memory) 'we travel the world and have nothing to say'. I hope its not that bad, but sometimes all that is left for me is to stare in wonder, in utter cluelessness, sometimes in disgust too.so, we travelled through south east asia.
bangkok is an amazing city, full of selfesteem and with a great city grid, that has big streets and little pockets of sidestreets and quarters packed away in the middle of the city which gave me the feeling of escaping the metropolis when I felt I had to. the only really disturbing issue in this city, and also all over south east asia, are all the european men who seem to hunt the area for fun with the local women. one can see a lot of couples in thailand, cambodia and vietnam, which consist of a white guy and a local girl. often enough the white guy is one generation the elder. I do have a lot of respect for intergenerational and intercultural relationships but in this local context I often just felt bad for being a white guy, seeing what looked like exploitation in too many cases….
crossing over into cambodia was like entering another world again.the country is a lot poorer than thailand and this is outright visible on the street. cambodia has suffered like not many others have and the scars must be everywhere. amazingly enough the people are outgoing and friendly and not only because of touristic business they expect.
speeding through parts of the country as we did, we saw an endless amount of farmhouses on stilts,  with little miniature temples or palaces also on stilts, placed right in front of the living quarters. as we learned, the cambodians believe in local ghosts who still dwell on their former grounds. in order to keep this ghosts happy they built these little houses, which are definitely more beautiful than their own, so the ghosts of former inhabitants and forefathers rather choose these accomodations and nobody gets in the other ones way. a very sensible way of dealing with the past it seemed. 
there is a lot of past to be taken in in cambodia. the amazing ancient temples of angkor are an impression as well as the killing fields and the S21 prison in phnom penh which are today memorial sites for the commemoration of the khmer rouges crimes. this country's past is a big part of the present. there are still lots of areas which are infested with landmines and in the locations of the former killing fields there are still pieces of clothing and bones of the victims coming up as the earth corrodes during the seasons.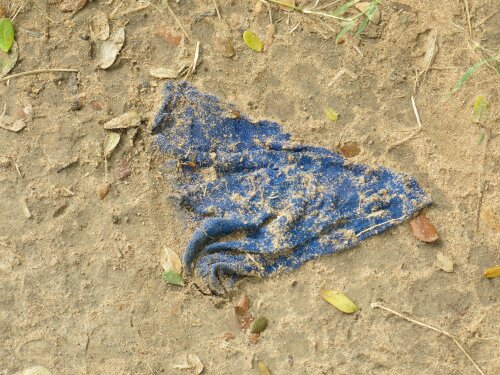 what is truly amazing is the way the cambodians deal with this dark and heavy past. forgiveness seems to be the leading principle. and people talked about the past, surviving victims as well as perpetrators. it is truly interesting in comparison to the way the holocaust was dealt with in european post war societies.  
vietnam as the last country on this fastforward tour was most of the time simply very beautiful. again, an incredibly welcoming people and again a society that seems to have come a long way in a very short time in terms of reconciliation. vietnam – another country with a war ridden past – today accomodates tourists from nations that lead a bloody war and never apologized for war crimes committed.  also within the vietnamese population the conflicts of the past seem to be dealt with in a very peaceful manner.